reCHARGE BAR Package of 5 – Fire Element
White Chocolate with Traditional Herbs for Sleep
Fire Element – Which Element Are You? Take Our Quiz
White Chocolate with Healing Herbs Used for Thousands of Years to Support Sleep and Promote a Peaceful Mind.
The herbs in this bar work to calm the Shen, or spirit, to allow for peaceful transitions into calm and deep sleep. Aligns with Fire element and can be useful for everyone.
These statements have not been evaluated by the Food and Drug Administration.
These products are not intended to diagnose, treat, cure or prevent any disease.
Made with organic ingredients.


Manufactured in a facility that handles milk and dairy products and may contain traces. Ingredients: Organic Cane Sugar, Organic Cocoa Butter, Organic Whole Milk Powder, Soy Lecithin (made without GMO), Organic Vanilla Extract, Organic Jujube Seed, Organic Sichuan Lovage Rhizome, Organic Poria, Organic Anemarrhena, Organic Licorice Root
Enjoy up to one full chocolate bar of Chi Chi Wellness per day, which contains 3 grams of healing herbs. These statements have not been evaluated by the Food and Drug Administration. These products are not intended to diagnose, treat, cure or prevent any disease.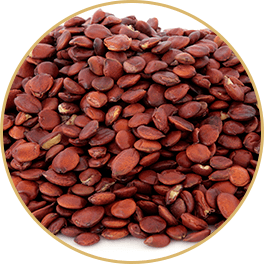 Jujube Seed
Category: Tonifying Herbs
Properties: Sweet and warm
Channels Entered: Spleen and Stomach
Action: Moderates and Harmonizes actions of other herbs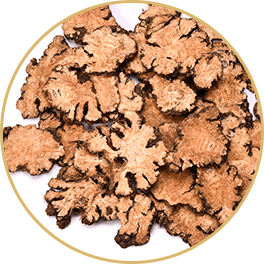 Sichuan Lovage Rhizome
Category: Herbs that Invigorate Blood
Properties: Acrid and Warm
Channels Entered: Liver, Gallbladder and Pericardium
Action: Invigorates Blood and Promotes Movement of Qi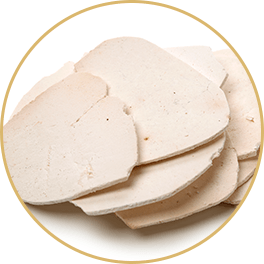 Poria
Category: Herbs that Drain Dampness
Properties: Sweet, Bland and Neutral
Channels Entered: Spleen, Heart, Kidney, Lung
Action: Strengthens the Spleen and Leaches Out Dampness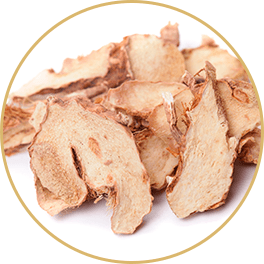 Anemarrhena
Category: Herbs that Clear Heat
Properties: Bitter, Sweet and Cold
Channels Entered: Lung, Stomach, Kidneys
Actions: Clears Heat and Drains Fire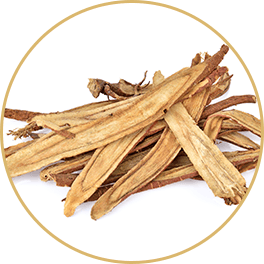 Licorice Root
Category: Tonifying Herbs
Properties: Sweet and Neutral
Channels Entered: All 12 but primarily Lung, Heart, Spleen and Stomach
Actions: Tonifies Spleen and Augments Qi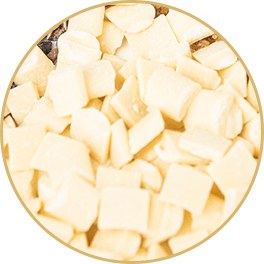 Organic White Chocolate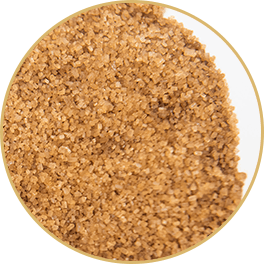 Organic Sugar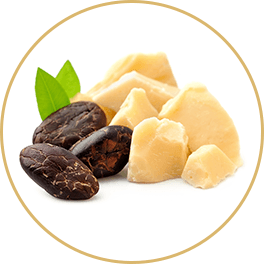 Organic Cacao Butter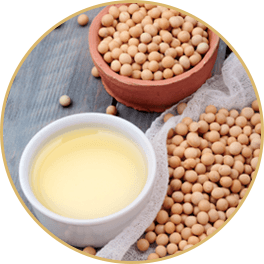 Non-GMO Soy Lecithin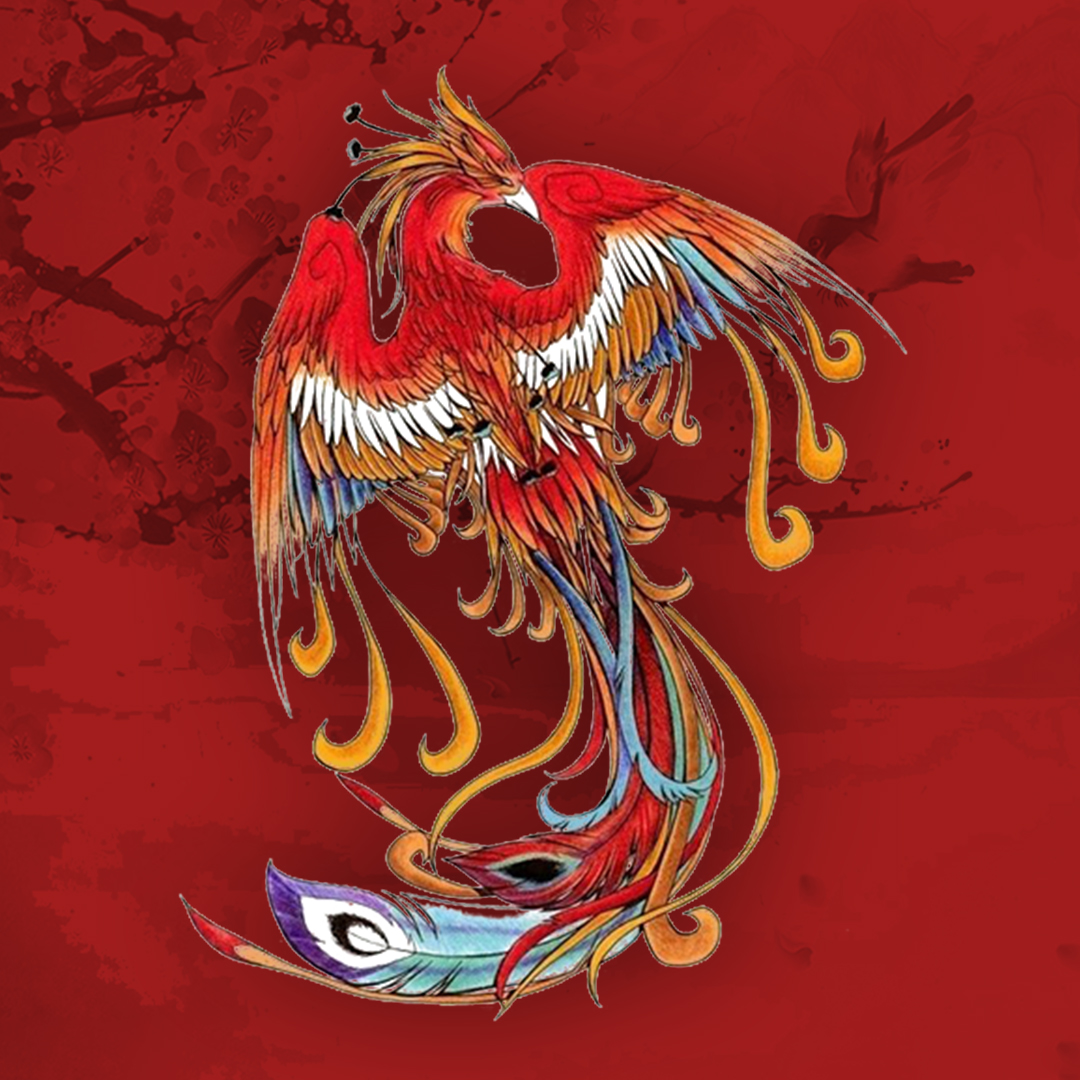 Uses & Benefits
南方红凤凰 – Red Phoenix of the South
Here at Chi Chi Wellness, we are inspired by the Five Elements and Five Directions of Chinese Medicine, symbolized by the Five Animals of Taoist Cosmology. The herbs in our reCHARGE Bar support the FIRE Element, peaceful thoughts and sleep. FIRE correlates to the HEART and spiritual health. In Chinese Medicine's Five Element Theory, FIRE represents summer, the color red, and the direction of the south. It houses the Shen, or spirit mind, and controls mental activities. This organ is in charge of circulation, emotional restlessness, self-esteem building, and tending to joy. We illustrate this through the Red (or vermilion) Phoenix as it embodies strong Yang energy. Representing freedom and delight in action, this bird emanates grace and auspicious occasions. reCHARGE BAR supports calm sleep and soothes anxiety.

Moves Qi or Energy

Helps peaceful sleep

 Fire Element
Acupressure Points for Sleep
When locating points, feel for a tender spot or a place where your finger seems to dip slightly. Most acupuncture points are noticeable once you find them! Spend 30 seconds on each point. Apply firm pressure while breathing steadily into your abdomen. Tip: Press the point on each side of the body to feel which one is more tender/sensitive. If you notice a difference, focus your acupressure session on the tender side.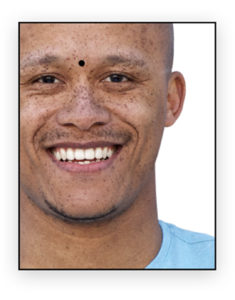 Yin Tang
This point is located midway between the inner ends of the eyebrows. Yin Tang is used to treat stress, anxiety and insomnia. It is also a great point to use for eye issues, nasal problems and headaches.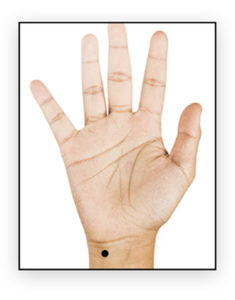 Heart 7 "Spirit Gate"
This point is located on the underside of the wrist crease on the outer edge. It is found in the depression on the outer side of the tendon. In Traditional Chinese Medicine, this point is used to calm the mind and heart. It works well for anxiety, stress and anger too.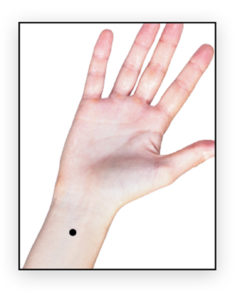 Pericardium 6
On the inside of the forearm, in between the tendons, approximately 2.5 finger widths below the wrist crease. Traditional Functions: Opens the chest, Regulates Heart Qi, Calms the Shen (Spirit), harmonizes the Stomach, relieves nausea.
All of the information and statements regarding herbal remedies, vitamins, minerals, botanicals, dietary supplements, and other products contained on chichiwellness.com have not been evaluated by the Food and Drug Administration, and are not intended to diagnose, treat, cure or prevent any disease. For more information, please read our User Agreement